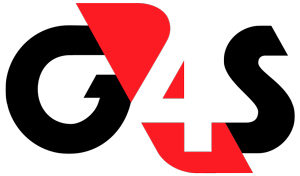 Operating in over 120 countries, G4S is the largest security company in the world, and has made headlines for misconduct in its operations in private prisons and transportation systems in Australia.
G4S Israel profits from its complicity in the illegal occupation of Palestinian Territories through practices that are in violation of International Law, Child Rights Treaties, and multiple United Nations Resolutions.
---
WHY G4S?
Ill treatment and torture of Palestinian children: Institutionalised inhumane treatment of children in detention by Israeli forces, which relies on G4S equipment and personnel to maintain.
Checkpoints: G4S provides scanning machines and full body scanner equipment for Israeli checkpoints in Occupied Palestine. Military checkpoints are built as part of the Separation Wall, which was declared illegal by the International Court of Justice in 2004.
Illegal settlements: It is widely accepted under international law that the settlements in the territories are illegal. G4S provides security services to settlements.
International law violations: Palestinian prisoners, including children are routinely transferred from the West Bank to G4S-serviced prisons and detention facilities in Israel, in breach of Articles 49 and 76 of the 4th Geneva Convention. Prisoners can be held indefinitely, without trial through a process called administrative detention.
Failure to honor its prior commitment to withdraw from Israel's security services: G4S announced in 2013 that if would end its role in illegal Israeli settlements, checkpoints and on Israeli prison by 2015, but failed to implement its withdrawal.
WHAT CAN I DO?
Over 50 organisations around Australia currently use G4S security systems including ABC Ultimo, The Australian Museum, Department of Veterans Affairs, Hewlett Packard, Office of the Board of Studies.
DROP G4S CAMPAIGN strongly urges Australian businesses and Local, State & Federal Government authorities to:
RECOGNISE that G4S is involved in business activities which support and extend the illegal Israeli occupation of the Palestinian territories, making G4S complicit in Israel's violations of United Nations Resolutions and international law;
ENSURE that your organisation's corporate social responsibility (CSRI) principles are not compromised by rewarding G4S's complicity in human rights abuses ; and
ACT to ensure that no new contracts or renewal of any existing contracts be signed with G4S whilst this company is complicit in Israeli breaches of international law, so long as refusing to enter such contracts would not be in breach of any relevant local or national legislation.
Resources